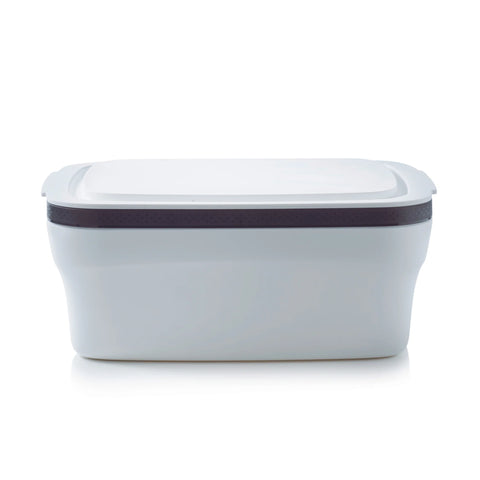 Tupperware Breadsmart  
Tupperware BreadSmart is well known for keeping your bread and pastries in tip top condition. Its elegant design will fit into any kitchen decor.
The CondensControl™ system ensures that the bread is kept at the correct moisture level to preserve freshness for longer.  Please do not keep bread in wrappers in this container or it will spoil quickly.
Dimensions 38cm x 27cm x16cm H. 
Related Products
---