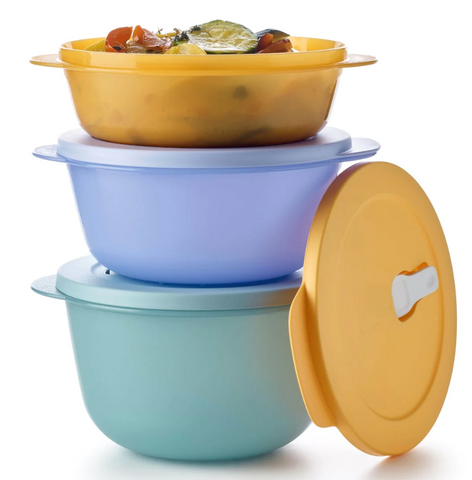 Tupperware CrystalWave Large Round Large Set
The Tupperware CrystalWave Round Set is ideal for heating or reheating in the microwave.  Simply put your food in the container,  fit the seal, then open the vent to microwave and close to keep warm. No messy cling film! Great to take to work for lunchtime! 
Max temperature 120 degrees. Reheating is at 50-70% power, depending on the wattage of your microwave.
Not suitable for freezing.
Video below shows the old colours....
Related Products
---