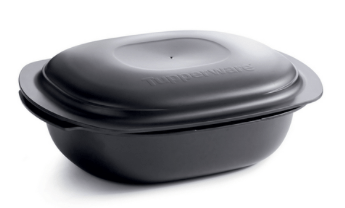 Tupperware UltraPro Oval 3.5L
The Tupperware Ultrapro 3.5L is ideal for a roast or casserole! 
This new and innovative material can go in the freezer down to -25°C/-15F°, or in the conventional oven up to 230°C/445F° and it can also be used in the microwave.
It is lightweight too so it is easy to handle.
It is non stick, so no more scrubbing pans!
Related Products
---