Tupperware Supersonic Chopper Small
---
Sale price
£5.99
Regular price
£19.99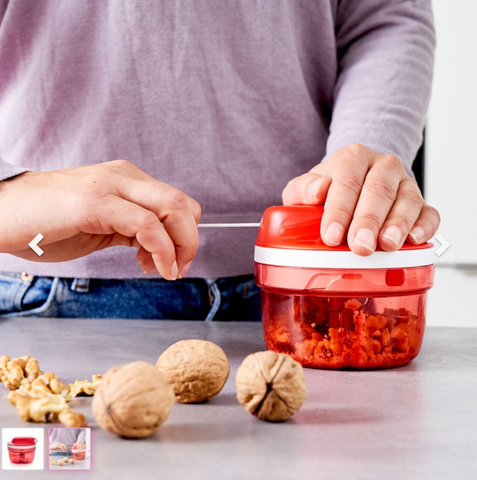 Tupperware Supersonic Chopper Small
Tupperware Supersonic Chopper Small is such a useful tool in the kitchen.  Use it for chopping so much more than just herbs.... garlic, chilli, ginger, fruits, baby food, making sauces, marinades, pesto, pulses, meat,  cheese etc etc....the list goes on!
The easy-pull cord mechanism saves time and effort with no need for electricity. It can achieve 288 knife cuts in less than 15 seconds!
Tupperware Supersonic Chopper Small dimensions 10.8cm diameter, 9.2cm high, 300ml capacity.
Only here at this price for one week! 
Related Products
---