Tupperware Time Reminder Set
---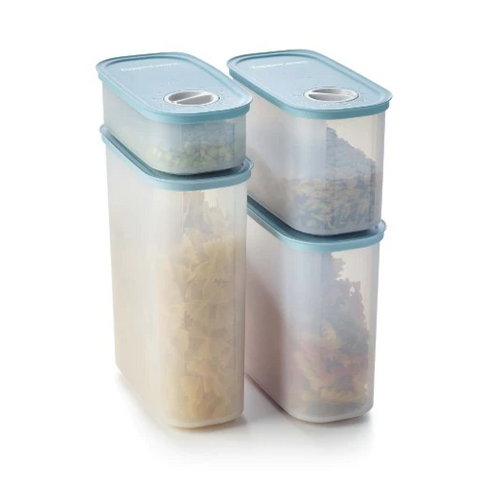 Tupperware Time Reminder Set
The Tupperware Time Reminder Set has a unique dial on the lid which allows you to choose a cooking time, so the next time you add pasta to a container, you can set the reminder dial so that you know how long you should cook it for once your have thrown away the packet!
The timing on the dial goes rom 0 to 30 minutes and in 5s from 30 to 60 minutes.
Airtight seal to keep your food longer.
This set of four has the following dimensions:
320ml: L 16.5 x W 8.5 x H 5 cm
800ml: L 16.5 x W 8.5 x H 10 cm
1.25L: L 16.5 x W 8.5 x H 15 cm​
1.7L: L 16.5 x W 8.5 x H 20 cm
Related Products
---