Tupperware Mini Freezer Mates Set of 2 (170ml)
---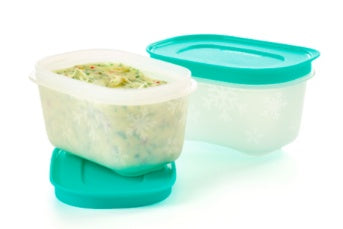 Tupperware Mini Freezer Mates Set of 2 (170ml)
The new Tupperware Mini Freezer Mates Set of 2 (170ml) is a very useful addition to our range of freezer containers. Take up less space in your freezer with the right size for the right volume.  You now have a great choice of sizes and the rest of the range can be seen here.
Useful not only in the freezer, but also in the fridge or cupboard.
Store smaller quantities for children.
11.03 x 7.41 x 6.2 cm
Not to be used in the microwave!
Related Products
---